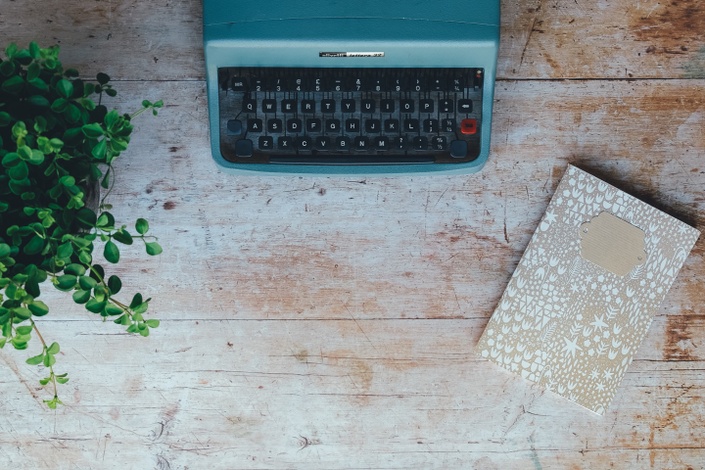 Show Up To Stand Out Course
Are you ready to stop launching to crickets and start building that audience full of raving fans who can't wait to work with you?
Watch Promo
Are you looking to turn your audience into sales and clients?
Let me guess – you launched your business or a new offer, but the sales still aren't happening as quickly as you want them to be? Or maybe you're getting clients here and there, but your income goals still seem out of reach…
You've found yourself running on the never-ending hamster wheel of creating content, but feel like you have nothing to show for it.
You're sick of feeling so burnt out and overwhelmed all the time, and you know it's time for something to change.
Am I getting close?


Hi, I'm Crystal, and I'm here to help you go from invisible to in-demand in as little as 6 weeks.
I'm an OBM and visibility strategist that's been working alongside clients to streamline their content marketing strategies and automate sales for several years.
I help my clients build an unmistakable online presence, master their consistency, and gain massive visibility so they can turn their followers into sales, and become leaders in their industry.
So, if you're ready to stop launching to crickets and start building that audience full of raving fans who can't wait to work with you, then this program is right for you.


Let's get you to that "next level" you've been staring at…
Imagine: Showing up confidently with ease and having kick-ass content on the platforms your audience uses every day that leaves them no choice but to stand up, take notice, and want to work with you.
Let's de-mystify how YOU can master social media and email marketing so you can start converting more of your audience into paying clients ASAP.
Not to mention, have your audience look to you as the go-to leader in your niche so you can open the doors to additional opportunities for visibility like publicity, speaking opportunities, and more…


What You Get:
💥 6 classes with actionable steps assigned to you each week to hold you accountable and keep you on the fast-track towards reaching your goals. All the while, completely flexible so you complete the course at your own pace!
💥 A strategic blueprint that's easily customizable for you so you know exactly what needs to happen to hit that level of visibility you've been dreaming of and start turning that audience into clients ASAP.
💥 Content planning guides and calendars to map things out for months at a time, so you're never scrambling to figure out what to post or letting your consistency take a backseat ever again.
💥 Personal feedback on all copy and content, because that's what I do and am an expert at!
Here's an inside look at what we'll be covering over our six weeks together:

WEEK 1: STRATEGY BLUEPRINT
Let's get your content marketing strategy customized and on point. In this module, we will:
Get clear on exactly what needs to happen for you to get your content and offers in front of more of the RIGHT people, and create a custom-tailored, step-by-step action plan so you know exactly what you should be working on when you sit down to work on your business each day.You'll also receive a custom audit of your social platforms so you know how best to optimize them to get the most visibility.
WEEK 2: GET THE RIGHT OFFERS IN FRONT OF THE RIGHT PEOPLE
Let's make sure you have something effective to promote and you are getting it in front of the RIGHT people who actually need it. In this module, you will:
Get super clear on your offers so you're sharing content that tells your audience exactly what you do and why they need you.
Uncover where your ideal clients are hiding online so you know which platforms are the best ones to focus on.
WEEK 3: CREATE YOUR CONTENT MARKETING PLAN
This content plan will be critical in the execution of your visibility strategy, because it will ensure that you always know what type of content you're going to be creating BEFORE you sit down and write it– saving you TONS of time! In this module, you will:
Plan out your content for MONTHS in advance, so you never have to worry about what to write, or when to post.
Create your customized content calendar that you can use to keep your consistency on-point in a way that you will actually follow!

WEEK 4: REPURPOSING CONTENT
Now that you are a content creating machine, it's time to learn how to repurpose that content to maximize your visibility and save you even MORE time in your business each day. In this module, you will:
Learn how to repurpose your content across multiple channels, so you can get in front of MORE of the right people without having to do any additional work.
Put systems in place so you never have to create content from scratch again!
WEEK 5: EMAIL MARKETING
Now that your visibility is thriving across your social channels, it's time to incorporate email marketing so you can continue building relationships with your audience and, of course, making more sales! In this module, you will:
Learn how to leverage email marketing to build your community of raving fans.
Set up a lead magnet that grows your list on autopilot so you're always bringing new leads into your business.
Create your email sequence that will convert your new leads into sales.

WEEK 6: CONSISTENCY & ACCOUNTABILITY
A great visibility plan is only as good as it's execution. In this module you will:
Review everything we've implemented thus far and make sure your systems are as streamlined as possible so your momentum NEVER stops!
Investment:
The full investment in this program is $297.
This price isn't gonna last. Let's get you strategically visible and get you more clients.
What To Expect:
In as little as 6 weeks, we'll transform your content marketing to attract better, high-paying clients and you'll get crystal clear on how to market to them with proven strategies that will have you growing and scaling quickly. All the while getting the guidance, support and accountability you need to reach your goals.
So, if you want a toolbox to start getting strategically visible, create content that positions you above the noise and attract your ideal clients, then this course is right for you.


Who This Is For:
This opportunity is perfect for those that have an operational business and have a clear message of how they want to show up to their clients. The determined, the do-it-yourselfers who need expert guidance and strategic support to reach their goals.
Are you done sitting stagnant in your fears, and ready to show up and stand out to your perfect-fit clients?
Are you done sitting stuck in overwhelm and ready to start taking massive action forward?
Then I'd love for you to join me in class today!
ARE YOU HUNGRY FOR MORE AND READY TO MAKE AN IMPACT?
In short, this course will push you to be consistently taking action that will lead to getting MORE clients and the recognition as the expert you are. You will have the clarity and confidence that comes with having a strategic and proven content marketing strategy that you can use for years to come.
You've been waiting for a clear path and here's your chance to break through all the nonsense and focus on what will actually work for you and your business. And I will be there with you every step of the way💪


"Why should I take this opportunity now rather than putting it off until later?"

You may be thinking, "there are so many other things I want to invest in right now" or "I need to make more money first, then I will do this." Those are very common thoughts, but let's face it…You'll never get the results you want if you're not COMMITTED, and sometimes we need to make an investment to really show up for ourselves. Nailing your content and getting it out there consistently is THE quickest way to getting those clients you're looking for, and at this limited-time price, the investment couldn't be more valuable!


"What if I don't get results?"
The only way you won't get results is if you don't show up and do the work. If you can trust yourself to commit to the process, take action, and execute consistently, you WILL see results.


"What if I want to outsource this? Is there a 'done for you' process offered?"
So happy you asked! Aside from being a visibility strategist, I'm also an online business manager (OBM). So you can have the best of both worlds! Not only can I help you by suggesting strategies to increase your visibility, but I can also execute tasks to help you build an audience and save you TONS OF TIME from doing it yourself. This is seperate from this course, so contact me directly if this interests you.
READY?
Your Instructor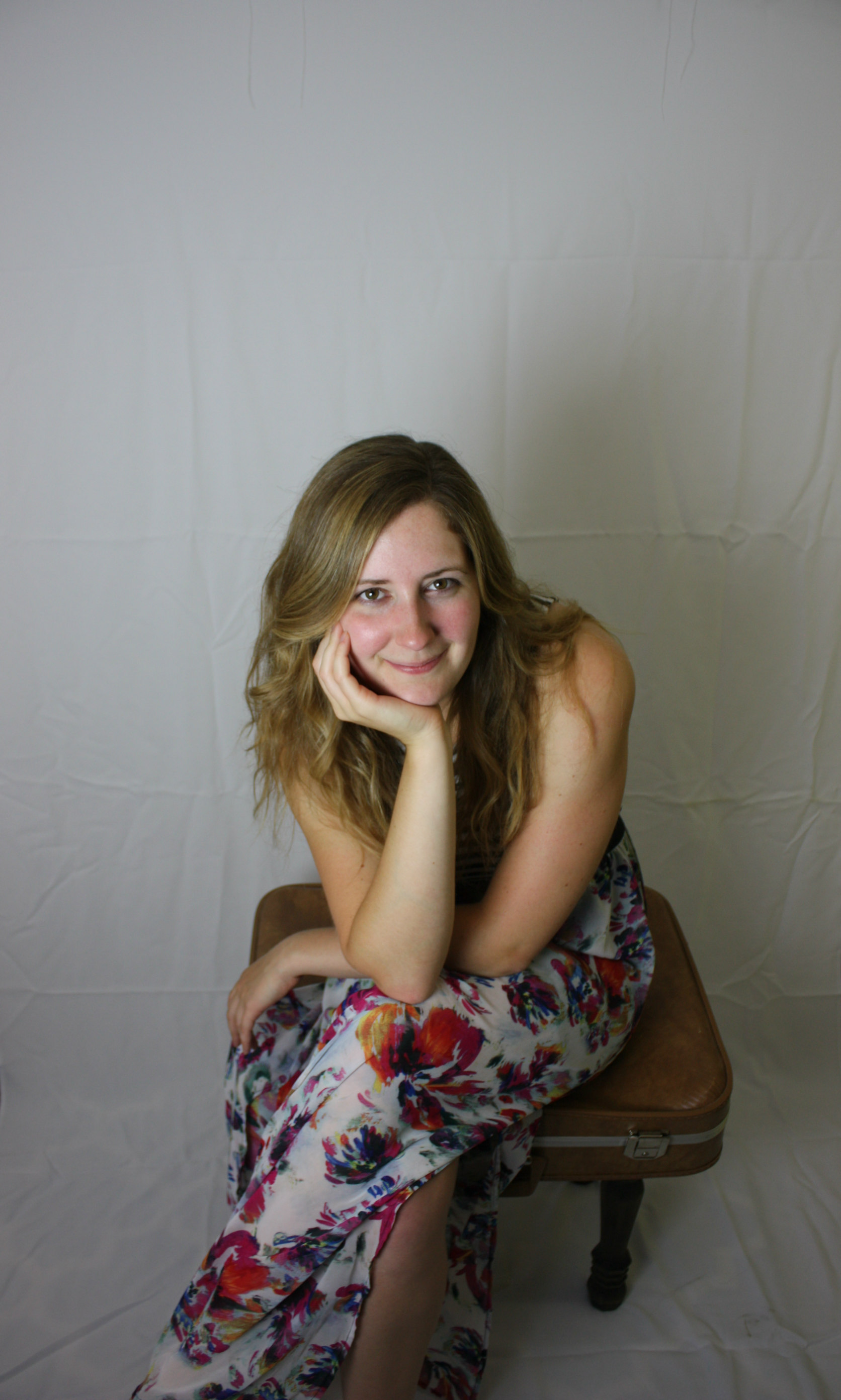 Crystal Statskey is an OBM and Visibility Strategist running her business remotely while blogging and travelling the world. She helps overwhelmed entrepreneurs streamline their content marketing strategies and automate sales so they can reach a wider audience, grow their impact, and fast track big results.
Crystal has been helping businesses on the side with their digital marketing needs for about 6 years all while she attended college and worked full-time jobs. No matter what career path she descended upon, she just couldn't take the mind-numbing day-to-day, repetitive tasks of working in an office for someone else. She knew her passion was digital marketing and creative work, but no matter who she worked for, she never felt fulfilled.
She knew working for herself was the ultimate goal. No matter how many people told her, "It's not right for you", "It doesn't happen for people like you", or "It's too difficult." She never let that get her down to pursue her passion of working remotely.
Growing up she always had fun creating and designing her own blogs, creating posters and cards on her parents' computer and displaying her life on social media. She never would have thought all that fun would land her first client 6 years ago when a family friend asked her to do these things for them. She designed their website, created print marketing materials, and has been running their social media and email marketing ever since. As the years went by, she gained more clients even while she travelled and held down full-time jobs.
Whether she is helping online entrepreneurs to master their visibility so they can make a bigger impact, or managing the back-end systems and operations of their businesses so they can spend more time in their zone of genius, Crystal prides herself on always going the extra mile and being a true strategic partner for her clients. Basically, if you want to get s*** done and actually move your business forward in a big way, she's your gal.
Now when she's not travelling, you can find Crystal working in her home office with her cat on her lap and a hot cup of tea.
Course Curriculum
WEEK 1: STRATEGY BLUEPRINT
Available in days
days after you enroll
WEEK 2: GET THE RIGHT OFFERS IN FRONT OF THE RIGHT PEOPLE
Available in days
days after you enroll
WEEK 3: CREATE YOUR CONTENT MARKETING PLAN
Available in days
days after you enroll
Frequently Asked Questions
When does the course start and finish?
The course starts now and never ends! It is a completely self-paced online course - you decide when you start and when you finish.
How long do I have access to the course?
How does lifetime access sound? After enrolling, you have unlimited access to this course for as long as you like - across any and all devices you own.
What if I am unhappy with the course?
We would never want you to be unhappy! If you are unsatisfied with your purchase, contact us in the first 30 days and we will give you a full refund.